The entire spectrum of search engine optimization encompasses a gamut of tactics to improve a business's visibility online. Link building is of the many tactics of effective SEO efforts that leading digital marketing services company implement.
In fact, marketers are also taking an interest in this aspect for increasing their websites' authority. If you are a novice in this line, you may doubt the needs of link building for your business. Read the points to steer clear all the question marks from your head.
Google algorithms are continually evolving. Links are important to determine the website rank in accordance with the keywords.
High-quality links give credit to a website than the ones which lack.
So, in the landscape of SEO, you should make a wise investment of both time and money to generate 'better links' for your business to outperform its peers.
Now, the concept of 'better links' is way bigger than it sounds. You need to dig in deeper to reap maximum benefits.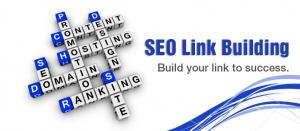 Importance of Better Links
Being a prominent digital marketing services company, we value our clients' businesses. As a matter of fact, our executives put in their best endeavors to drive more traffic and sales. A large part of this task is directly associated with generating better links.
Given below are the major points that outline the importance of better links to make your business better:
Diversity: Search engines tend to prefer sites that have a natural link profile. More often than not, it is seen that Google and other web search engines like Bing and Yahoo penalize sites that lack an organic link profile. To save your site and business from this adversity, add diversity by the following means:
Concentrate on gaining links from local organizations
Take aid of guest bloggers
Also, focus on website directories
Authoritative Power:Better links provide authority to a site. The more quality links you have, the higher your authority will be. In fact, by earning the credit of an authoritative site, your business will develop a sense of credibility among users and the search engines bots.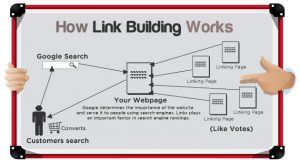 Maximum Relevance: This another importance of better links. You need to understand by better links, we mean something beyond quantitative. The trick to generate better links is by sticking to relevancy. You should focus on relevant sites in accordance with your business to fetch the best links.
To get all these benefit-driven features, you should deploy a few hacks of generating better links. Following are the tips which the executives of our digital marketing services company implement to accomplish the business goals of our clients.
Use PR techniques: You ought to focus on impeccable PR techniques for generating qualitative links. This is perhaps a primary tactic, reputable digital marketing services company practice to rank their clients' business. The thing with online PR is that is one of the cost-effective techniques that entail some serious hard work.
Statistics showed that 67% of the marketers device the technique of press releases to position their brands on the SERPs. To be precise, the links generated through PR can surpass your peers at large.
Create Shareable Content: Creativity in the business is an important part; especially when it comes to quality link buildings. To make your product or service more appealing, adding an air of creativity through innovative content promise high-return endeavor.
Remember, search engine algorithms are constructed in such a way that these sets of rules and logic can decode creativity in the truest sense. Therefore, take help from professional writers to curate bespoke value-added content & generate high-end backlinks.
Monitor the Competitors: Taking a sneak peek at your peers' website is not all a crime as in business everything seems to be fair. This process is known as competitive auditing. Deciphering your immediate competitors' backlinks would help you to draft a better strategy to stay ahead of the pack. You may follow these steps to make your mission a success:
Find the competitors by their site URLs
Identify the number of backlinks
Spot the locations of the links
Follow the footsteps
Adhere to Your Niche: Sticking to your niche is essential for strong brand recognition.   You need to create a network with websites in accordance with your business. For instance, if you have a car service company, linking your business at a food blogging seems to be a perfect nonsensical idea. Therefore, focus on sites that have resemblance with your business philosophy to create top-notch links.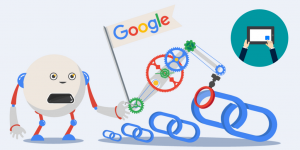 Bottom Line
Generating better links is crucial to get a spot in Google and other search engines' good book. However, the process is intimidating and entails professionalism. So, we would advise you to seek help from a skilled digital marketing services company. For more details on this aspect, contact us at the earliest!
The entire spectrum of search engine optimization encompasses a gamut of tactics to improve a business's visibility online. Link building is of the many tactics of effective SEO efforts that leading digital marketing services company implement. In fact, marketers are…